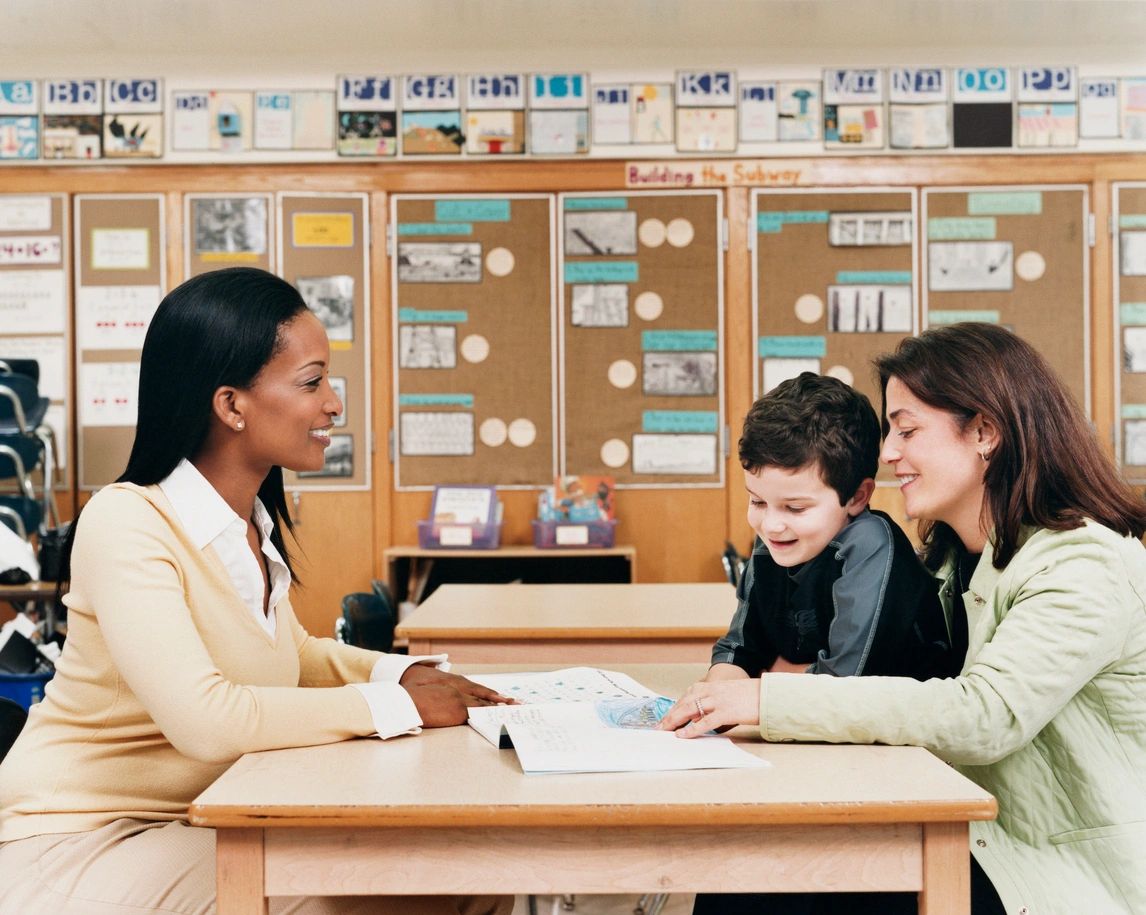 Don't Hire An Attorney For Special Education IEP Meetings
When you have a child in special education whose needs are not being met, your frustration may lead you to hire a special education lawyer or advocate. Despite laws such as IDEA and Section 504, which guarantee the rights and educational opportunities of students with disabilities, many students and their families remain woefully underserved by the Special Education system. Even when a robust IEP has been written, many school districts are noncompliant with student IEPs and fail to provide adequate supports, instructional accommodations, and services that students need and are entitled to. In many of these instances of IEP non-compliance and failure to meet a child's needs, frustrated parents often turn to a lawyer or special education advocate.
Why Not to Hire a Lawyer, and Why to Hire a Special Education Advocate Instead
While hiring an attorney may seem like the most obvious or effective option, a lawyer has limited means for dealing with a school district outside of filing a lawsuit, also known as a due process complaint. If you hire a lawyer, your child's school district will actually refuse to meet with you directly and will only communicate through your respective lawyers.
Instead, hiring a special education non-attorney advocate will be far more effective in getting the school district to acquiesce to your requests and comply with IEPs. Non-attorney advocates are knowledgable about the law, but are also educators and expert communicators who seek to work with the district, instead of fight against it, to arrive at the best outcome for students.
Special Education Law
Federal laws, specifically the Individuals With Disabilities Education Act (IDEA) and Section 504 of the Rehabilitation Act, entitle all students with disabilities to a free, appropriate, public education (FAPE). Students with disabilities are essentially a protected class of students who have guaranteed rights to education services, according to the Federal Government.
Section 504 of the Rehabilitation Act is more broad and was designed to allow students with disabilities to have equal access and opportunity to learning as students without disabilities. Special Education law is notoriously vague, so many parents understandably do not know their rights and those of their children, nor how to proceed when their children aren't receiving adequate special education services.
Special Education Process
The process of obtaining special education services for your child is complex and can take months from start to finish. Children with disabilities are afforded special protections, and parents have unique rights and obligations at various points of the process. However, parents frequently do not understand what they can and should be doing at every step, and when a district is failing to uphold their child's needs, rights, and best interests. A non-attorney advocate can advise you during any and all parts of the IEP process, ensuring your child recieves the high-quality education they're entitled to.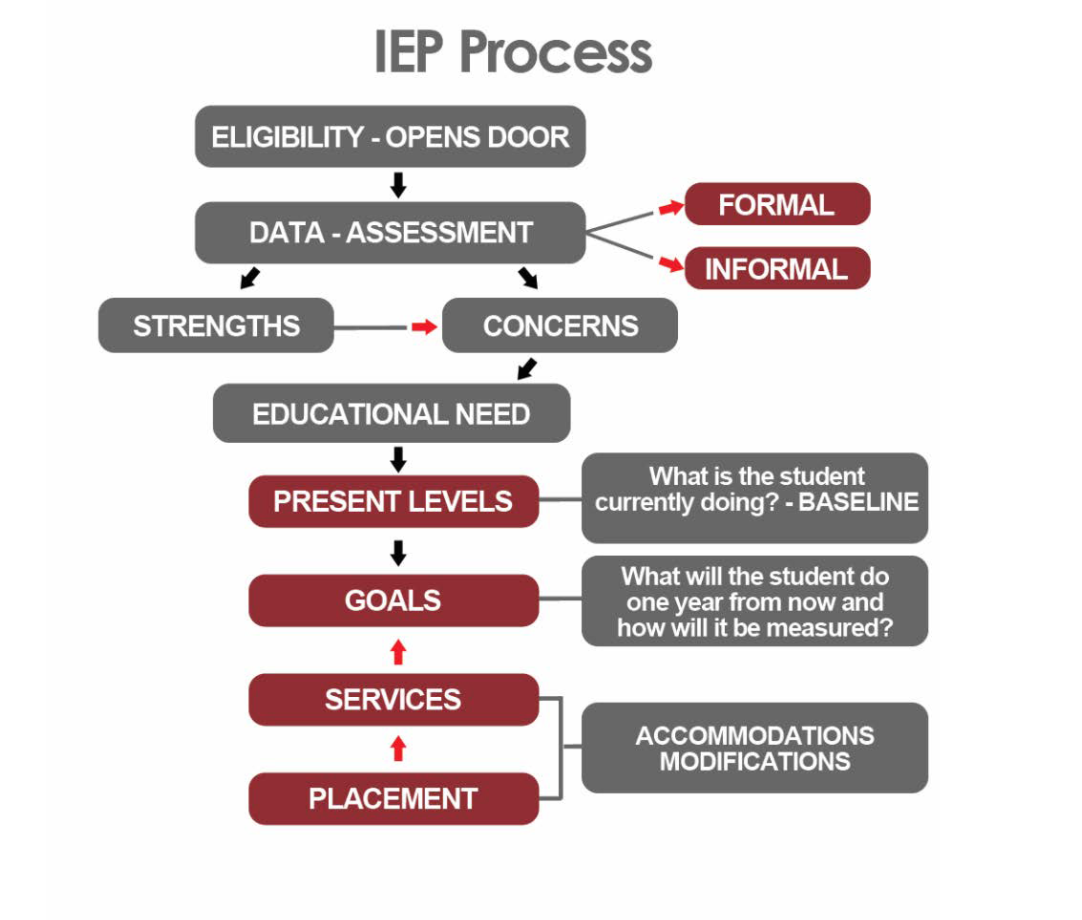 What Can a Non-Attorney Advocate Do?
A non-attorney advocate can do everything a special education lawyer can do in terms of filing a due process complaint and representing families at hearings.
Non-attorney advocates can actually do more than lawyers, as we can:
speak to educational best practices
help develop your child's IEP
communicate directly with teachers and administrators
attend IEP meetings and annual reviews
act as intermediaries between parents and the school
assist with critical documentation
obtain an alternate school placement
The Special Education process, including the development of an Individualized Education Program (IEP), can be convoluted and confusing. Special Education utilizes its own terminology, acronyms, and procedures in which most parents are not well-versed. A special education advocate can guide you through the IEP process to ensure that your child's rights are upheld and that they receive the appropriate services at the appropriate intervals, with built in assessments to monitor progress.
A non-attorney advocate can also help you obtain an alternate school placement, whether a private school or another public school in or out of district, at the cost of your home school district without going through a due process hearing. An effective non-attorney advocate will assert your child's legal rights and articulate their instructional needs. Critically, a non-attorney advocate can speak to not only what is most appropriate for your child, but why and how this should best be implemented via placements, instructional methods, and related services such as speech, occupational, and/or behavioral therapy.
Why Pay for a Special Education Advocate?
Non-attorney special education advocates bring a variety of skills and experiences to the table, enabling us to effectively obtain necessary services, supports, and accommodations for students with special needs. Special education advocates have strong interdisciplinary backgrounds to advise parents about the best course of action, point them towards appropriate resources, and liaise with schools and teachers to find the most effective solutions for students.
Special Education Advocates Bring Valuable Skills to the Advocacy and IEP Process:
Writing
Research
Communication
Problem-Solving
Organization & Documentation
Knowledge of Child Development
Educational Best Practices
What Can an Attorney Do?
Unlike non-attorney special education advocates who can speak to best practices and deal directly with administrators to make and implement changes to IEPs and placements, lawyers are shut out of working through the school system administratively. The main and only flex by an attorney in a special educational situation is the ability to represent a parent or family during a due process hearing as a lawyer. A due process complaint, also known as a request for an impartial hearing in New York State, is essentially what most people refer to as suing a school district for failing to uphold the rights of a student receiving special education services.
A lawyer can represent you at a due process hearing, but they can't do much more, and you don't need a lawyer to file a due process complaint. In fact, hiring a lawyer means that a school district will shut down the administrative process and ONLY work and communicate with you via the court system and lawyers. When you hire an attorney, the district considers itself legally at risk, and will therefore not allow you to speak directly with administrators, teachers, and other relevant professionals to come to an appropriate solution for your child.
Limitations of Hiring an Attorney
One legal advice article makes the misleading claim that you may want to hire a lawyer "if the school district has an attorney." While this advice seems well-intended even though is too general to be truly informative, it is deceptive because the school district obviously has a lawyer. However, in a typical special education situation, public schools will never bring their lawyer to an IEP or other meeting. A district will only involve their lawyer in the special education process if you have brought a due process complaint and/or hired a lawyer yourself.
According to New York State's IEP guidance, lawyers are not included in IEP and other Special Education meetings, and there are no provisions for them to be included. This is because lawyers cannot be part of the IEP development process unless and only if you have already gone through a lawsuit and won, which is a costly and time-consuming process.
It is not a foregone conclusion that hiring a special education attorney will automatically win your case or guarantee that you achieve your goals. Many people mistakenly hire a lawyer thinking that the lawyer can sue a school for tuition reimbursement or similar claim; legal services are frequently misrepresented as a panacea for all issues within the special education system, which is simply not the case.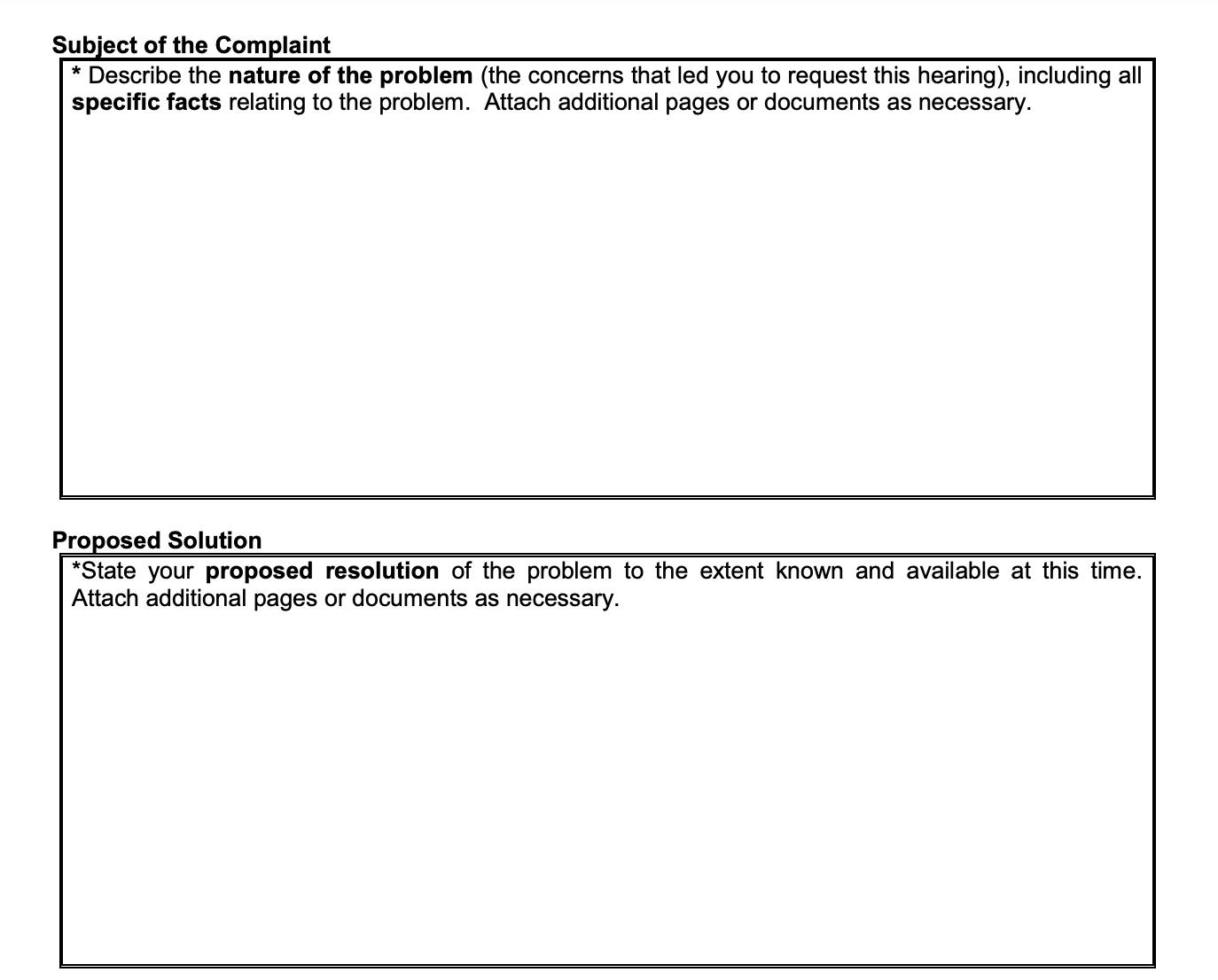 Can I Represent Myself at a Due Process Hearing or IEP Meeting?
As a parent, you can represent yourself throughout the special education process, including in the case of a due process filing and hearing. While this is allowed and feasible, most parents are not experts in education advocacy or special education law and you should therefore hire or consult a professional if your child's case is complex or if the school has been noncompliant or combative in the past.
Lawyers Are Not Educators
Lawyers are legal specialists, but are not educators and often have minimal experience with actual special education recipients, practices, and settings. While a lawyer may have the legal expertise to sue and get school districts to put things in writing, non-attorney advocates can accomplish the same goal. The difference is that a lawyer likely doesn't know which services, supports, or placements are most appropriate for your child, nor do they know when a school is adequately following through with high-quality instruction.
Non-attorney advocates are education specialists who are not only well-versed in the ins-and-outs of the IEP process, but understand best practices, methods, curricula, and supports in education. Advocates keep up with the literature and evidence-based best practices in all areas of education so as to provide the expertise to most effectively advocate for our clients.
Costs of Hiring a Lawyer vs. Non-Attorney Advocate
Like all legal and other professional services, the cost of hiring an attorney for special education advocacy will vary widely depending on where you live, the quality and reputation of your lawyer, the complexity of the case, and other factors. A good attorney can charge a high hourly rate, and legal fees can climb upwards of $500 and $1000 per hour in major metropolitan areas. In fact, I have seen cases where families pay up to $250/hour to be represented by minimally-trained paralegals who have far less experience than most non-attorney advocates.
Additionally, many special education attorneys have a retention fee or other upfront charges that make hiring one out of reach for many parents. Since many special education cases can take months to work through and resolve, most families cannot afford or justify the high cost of hiring attorneys to support their child's case.
Non-attorney advocates charge, on average, far less than attorneys. Any high-quality advocate will likely provide a free initial consultation via a phone call or zoom, and will honestly assess your case and chances of achieving your desired outcomes.
Districts often provide free advocates at parents' request. These free advocates may not be bad, but are unlikely to be experts and don't have the necessary time to invest in your case. Paying for a non-attorney advocate instead of a special education attorney is not only the most effective choice, but the best value for your money.
Hire A Non-Attorney Advocate for the Best Outcome
Special education advocates want students and families to win; lawyers want districts to lose. This singular difference in perspective demonstrates each approach, respectively. Lawyers will easily burn through tens of thousands of dollars in billable hours just to "win" against a district, when a more effective non-attorney advocate can spend fewer hours convincing the district that implementing a more mutually agreeable IEP for a student will lead to better outcomes for everyone.
"Patient, understanding and very supportive …"
Having Alex as a tutor was amazing. She is patient, understanding and very supportive in many ways. Alex not only helped our son with his writing and vocabulary, she helped him organize his thoughts and strengthen his study skills. I highly recommend Alex as a tutor.
"Personalized teaching style, depth of knowledge, attentive manner"
When there are so many great things that can be said about a person, it is hard to find the right words that truly satisfy that person's character. I first began working with Alex when I was a freshman in high school. Not having success with previous tutors, I concluded that tutors simply are not for me. However, Alex showed me otherwise; her personalized teaching style, depth of knowledge, attentive manner, and even sense of humor is above any tutor I've ever encountered. Beyond the skills that make Alex an effective yet enjoyable tutor, she also provides insight and guidance to those who are struggling in certain areas of their life. I have sought Alex's help with challenges both big and small, and she always steers me in the right direction while teaching me important life skills in the process. As I am now approaching my senior year, I am overwhelmed with feelings of confidence and excitement because I know that I will have Alex by my side.
"Effective, Articulate Advocate"
I hired Alex to help me obtain a private school placement at the district's expense for my 3rd grader, who is nonverbal and autistic. After hiring an ineffective attorney for the same purpose when my son was in first grade, Alex was able to accomplish this goal and got my son a placement in a specialized, private school program. While this endeavor took months of work, meetings, emails, and school visits to accomplish, my son is now in an appropriate program where he is able to learn and thrive. Additionally, Alex was able to get the school district to provide every single service, accommodation, and technology that I was requesting for my son. Alex is assertive, articulate, and knows the law and best educational practices. As such, she effectively and vociferously advocated on my son's behalf and accomplished all of my goals. I highly recommend her to anyone in need of an advocate!
"High Quality Tutor"
Alex is a highly skilled and knowledgeable writing teacher. Warm and nurturing. Reliable. Made learning meaningful, engaging and fun. Definitely recommend and will use again.
"Knowledgable and Dedicated"
I must admit that I was absolutely fortunate when I stumbled upon Alex's website during my internet search a year and a half ago. I was desperately looking for someone to proof read my papers and assist in guiding me throughout the pursuit of my doctorate degree. With the guidance, support, and constructive criticism from this very knowledgeable, insightful, and patient individual I received As in all my courses. I truly enjoyed working with Alex.
"The Best Tutor"
Alex is very well-versed and knowledgeable about many subjects. I have not been in school in over 20 years and now I am back to obtain my doctorate degree. Alex has helped me get organized and has assisted me with my APA citations, grammar, and word choice. My writing skills have improved significantly and every one of my papers has received an A. Alex has provided me with the skills I need to continue my studies. I am so lucky to have met Alex.
"Awesome Teacher and Person"
Amanda: I am a student of Alex's. I would recommend Alex to other students because she pushes you, gives you confidence, and she has a great sense of humor. She turns around any of your negative feelings into positive ones so you can believe in yourself to succeed.
Doretta: I am Amanda's mom. Alex has a tremendous amount of patience. She is creative, funny, and very knowledgeable of her material. Alex tutored my daughter to obtain a driving permit. This was a major challenge for Amanda. Aside from needing help to learn the material, Amanda also has severe test anxiety. Amanda also has had many many tutors throughout her life. Alex not only helped Amanda learn the material and prepare for the test, but also made her believe in herself and decreased her anxiety. She is truly an awesome teacher and person. I highly recommend her to any struggling student.
"Hardworking and dedicated"
Alex is a hard working and extremely dedicated person. Not only is she able to help me better understand what I am studying but she also has a way of inspiring me to learn more. I have had many tutors and I know for a fact that Alex is by far the best. She pushes me to better myself and helps me become increasingly more interested in school. Alex helps me with whatever I need to improve on and is always the first and most excited to congratulate me on my accomplishments. After studying with Alex my grades have dramatically improved. This made it possible for me to get into a high honors English class after years of special Ed. Also with her help she made looking and applying for colleges an enjoyable experience. She is an amazing tutor and person and I can go on forever stating how much she has helped me become a confident student.
"Extremely knowledgable about the admissions process"
My daughter struggled with writing her college application essay. We were fortunate to meet Alex who not only helped our daughter select the appropriate subject matter and prepare a well-written essay, but minimized the stress and drama that comes with this process. Alex has great writing skills and she is very creative and extremely knowledgable about the admissions process. Alex is a pleasure to work with.
"Knowledgeable and Helpful"
Alex helped me with my personal statements for graduate school. It was helpful to brainstorm ahead of time because it made our sessions more productive. However, we brainstormed more throughout our sessions. She made me feel confident in my writing and the writing process less stressful. She took notes as we talked and cares about making a connection with her students. I definitely recommend her assistance! It was such a pleasure to work with her and I will be sure to keep in contact with her for future assignments!
"Far exceeded expectations"
Alex has worked with my son for three months and the improvement we have seen has been tremendous. My son went from failing in math to exceeding his peers in class. He enjoys his sessions with Alex and as a matter of fact, looks forward to her coming to tutor him, he refers to it as "so much fun and interesting". Alex provided our son with the necessary strategies to apply to solve math problems and we can see him applying those strategies in his homework assignments.  Our son went from 60's and 70's to 95 in scores for his math tests.  We are incredibly lucky and grateful to have found Alex. She has done wonders for our son and has been able to teach him in a manner where he understands and retains the information.  She has far exceeded our expectations in so little time.
"Insightful, inspirational, and enthusiastic professional"
Alex has been working with our 2nd grade daughter for over a few months now, and she has had an amazing, positive impact on her. Alex is knowledgeable, hardworking, and extremely patient with our daughter who has been having some challenges reading. Alex was able to identify our daughter's weaknesses and help provide the necessary strategies and techniques to help her improve her reading skills. Alex is an excellent tutor who my daughter says "makes reading fun"! She eagerly awaits and looks forward to her sessions with Alex as Alex never fails to have a clever game and fun worksheets for them to work on together. With Alex's help, our daughter's confidence has really grown, and her reading has significantly improved –she will actually read aloud now! We are so grateful to have found Alex – she has truly been able to teach our daughter in ways that she can understand and learn. We can't thank Alex enough for all her hard work, and would highly recommend her. If you're looking for an intelligent, dedicated and incredibly responsive tutor, look no further!
"Dedicated, professional, reliable"
Alex is an inspiring tutor, full of enthusiasm and knowledge. Her lessons are always personalized and tailored specifically to my daughter's needs.  My 5th grade daughter always looks forward to meeting with Alex, as Alex always includes activities and games that make learning fun for her. I noticed her increase in confidence and it showed through her improvement in grades. Dedicated, professional, reliable – what more could you ask for! I would highly recommend Alex without any hesitation. Thank you, Alex!
"Excellent tutor, very helpful"
Alex worked with me very diligently and helped me with several college supplemental essays. Alex knew exactly what college admissions officers were looking for which helped me include critical information in my essays. Also, I was able to engage in conversation with Alex about how to go about revising my essays. She approaches the essay sentence by sentence and makes sure that the essential question: "so what?" is always answered within the writing. I recommend Alex as a tutor for anyone in need of help for any piece of writing.
"Professional, effective tutor and advocate"
I hired Alex as a tutor and an advocate to help me prepare and receive accommodations for an NASM personal training exam. Alex was critical in helping me successfully study and prepare for the test by teaching me effective study skills and test-taking strategies. Alex was able to get NASM to provide me the full extent of accommodations that I was legally entitled to. She also made sure that the reader for my test was competent and prepared by personally escorting me to the testing center to make sure that they were following the appropriate procedures. I am extremely thankful to Alex for her dedication to my success and for helping me pass the exam.
"Terrific tutor"
Alex is well prepared and detail-oriented and works hard during the sessions to make sure my son understands what she is working on with him.
"Professional problem-solver"
My adult brother has been working with Alex for the past few months. She is amazing! I have never known someone in this profession to be so patient, insightful and so good at breaking down challenges into pieces of a puzzle in order to find the best possible solution.
"Competent, knowledgeable, and committed"
Alex was able to help me improve my study and test-taking skills and I'm so glad I hired her! I am a nursing student in a competitive program and I felt lost given the vast amount of material that I had to study. Alex helped me use recall strategies like mnemonics to remember difficult terminology for exams. She was also helpful in teaching me metacognitive strategies for focus and self-monitoring during testing. I am especially grateful to Alex for helping me navigate through the difficult "red tape" of my program. She taught me effective self-advocacy techniques so that I was able to attain the outcome I was seeking by being assertive about my rights. I am now much more confident about going into my next semester of school and feel like I have the necessary skills to succeed.
TESTIMONIALS