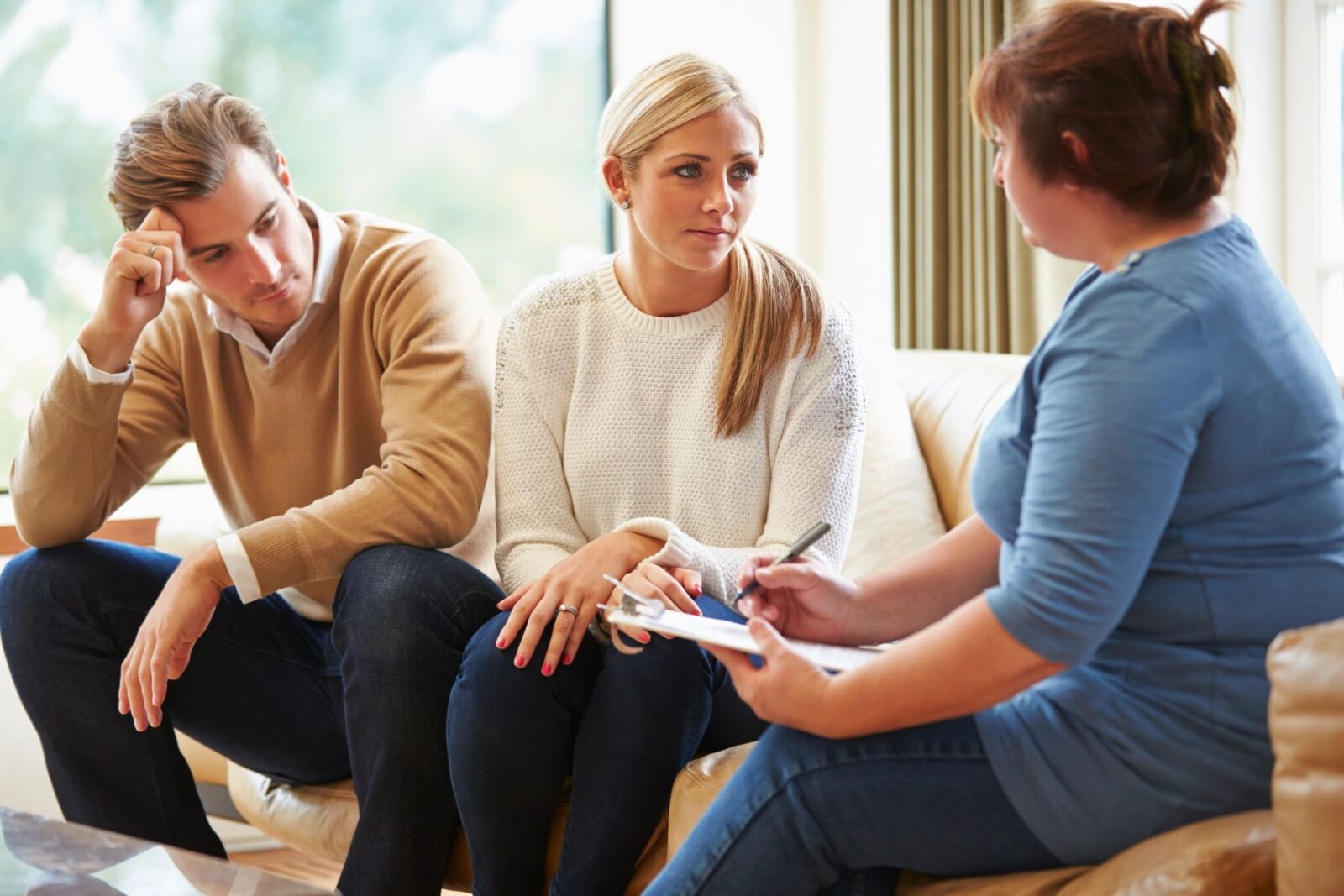 How to be a Parent Advocate
Parental involvement in their children's education is a critical factor for success, yet many don't know how to best accomplish this. Most parents are invested in their child's academic career, but don't necessarily know the most effective strategies to advocate for their child when it becomes necessary. Some level of advocacy will almost always become necessary during a child's academic career, whether or not they receive special education services. The topic of parent advocacy has long been a passion of mine, as effective parent advocates raise students who are more successful learners. The education system can be complicated and confusing, so many parents get frustrated and don't know the best course of action. Understanding the barriers to parental participation and advocacy can help parents harness their full power and get the most out of their school district.
What is Parental Advocacy?
Parental advocacy is a simple concept, and occurs when parents speak up for their children in various settings including schools, camps, or special education programs. Many people associate parent advocacy with special education, but all children need a parent advocate at some point. Students with and without disabilities all deserve to receive a high quality education in (or funded by) their home school district. Many students will need additional assistance in a certain skill, class, or subject area, and they may not receive the help they need without a parent speaking up on their behalf. Anytime a parent has a conversation with a teacher, school, or department head, they have an opportunity to advocate for the child if and as needed.
Why Advocate?
Research of the last several decades has shown that parents who advocate for their children and participate in their children's education raise students who perform better in school. (I authored Research Summary that goes into greater detail re: Special Education.) It is therefore only appropriate that parents, especially of struggling learners, know what is going on in the classroom and what their child is doing in school. Too many parents are "shut out" of the learning process by being inadequately informed of what is being learned, how it is being taught and assessed, how your child is performing, and what you and the school can do to increase student learning.
If your child's academic, physical, or emotional needs are not adequately being met in school, or worse, if something inappropriate is occurring, you will need to act as an advocate or hire someone to advocate on behalf of your child and family. Many parents feel held back by fear of asking too many questions or of "bothering" schools, administrators, and teachers.
Parents frequently don't want to bother teachers, many of whom are already overworked and underpaid, which is compassionate and understandable. However, good teachers figure out a way to communicate regularly with parents, whether through an e-board or classroom newsletter, blog, or other media, between in-person conferences.
You Are Not the School's Keeper
As a parent, your first obligation is to your child and family. Parents are not responsible for the wellbeing of the school; rather, schools are responsible for the wellbeing of students. Your child's education is your top priority, and you are entitled to ask as many relevant questions as you need. It is your right to know what is going on in your child's classroom and how they are spending their time in school. As a taxpayer, you are essentially a consumer of public education, and it is therefore only appropriate and lawful that parents should be able to know what they are paying for.
"The Squeaky Wheel Gets the Oil"
Not only is it "ok" to speak up, but it is essential for being an effective advocate! If there are specific teachers whose class you want your child to be in the following school year, request them. Many parents are hesitant to "bother" schools by asserting what they want for their child, be it a specific teacher/classroom, services, or simple answers to questions. This creates a situation in which there are a limited number of vocal parents, with districts generally more willing to acquiesce to those outspoken parents. In my personal and professional experience, parents who ask more questions and are more insistent get better results for their children.
Questions to Ask Teachers and Administrators
Parents, especially those with struggling or underperforming students, should have answers to the following questions.
What is the student's reading level? Specific areas of weakness?
What content is being taught in all subject areas?
What curriculum(s) are being used for each subject?
How often is student assessed and how? Do assessments vary? (i.e. not just tests)
Is work being returned in a timely manner with feedback?
How are any learning challenges addressed? What strategies are being taught in those situations?
How often is student getting small group time with a teacher for a specific subject (i.e. reading)
What is/are the classroom routines, rules, and expectations? Systems of management and discipline? I.e. Individual reward chart, whole-class system, etc…
How is the day structured? How much time spent on each subject and in "specials"?
What is the literacy model and how much time is spent on independent reading? Guided reading? Shared Reading? Read-alouds?
How and how often is reading progress monitored and assessed? How often do students confer with their teacher?
What leveling system for books does the school use? (i.e. Fountas and Pinnell, Lexile, Reading Recovery, etc…)
How do students learn to check out/pick" just right" books for themselves?
How often do students get to go to the library and check out books?
What does the mathematics curriculum consist of?
Are games incorporated into the learning? Technology?
Document Everything
Documentation can become critical to successful advocacy, especially when students have disabilities and may need evaluations, additional services, and an IEP. Insist on getting everything in writing, as you have no way to hold districts accountable for verbal statements.
Parent Training Programs
Organizations such as the Council of Parent Attorneys and Advocates (COPAA) provide parent training programs that provide concrete and actionable methods for parents and other advocates to use when engaging with a school district. The COPAA website offers helpful tips and tools, as well as listings for other organizations,
When to Seek Outside Help
Many people can be effective parent advocates once they know their goals, the right questions to ask, and their legal rights. However, families dealing with school districts that are attempting to circumvent the law may need the help of a professional to get the school to adequately serve their children now and in the future. In those cases, it is a good idea to contact a non-attorney advocate, such as The Savvy Tutor, to act on your behalf or in concert with you.
Hopefully this information will provide you with the knowledge and resources to effectively advocate for your child. If you need assistance with a more complex case, reach out to find out how we can work together to obtain the high quality education your child deserves!
"Patient, understanding and very supportive …"
Having Alex as a tutor was amazing. She is patient, understanding and very supportive in many ways. Alex not only helped our son with his writing and vocabulary, she helped him organize his thoughts and strengthen his study skills. I highly recommend Alex as a tutor.
"Personalized teaching style, depth of knowledge, attentive manner"
When there are so many great things that can be said about a person, it is hard to find the right words that truly satisfy that person's character. I first began working with Alex when I was a freshman in high school. Not having success with previous tutors, I concluded that tutors simply are not for me. However, Alex showed me otherwise; her personalized teaching style, depth of knowledge, attentive manner, and even sense of humor is above any tutor I've ever encountered. Beyond the skills that make Alex an effective yet enjoyable tutor, she also provides insight and guidance to those who are struggling in certain areas of their life. I have sought Alex's help with challenges both big and small, and she always steers me in the right direction while teaching me important life skills in the process. As I am now approaching my senior year, I am overwhelmed with feelings of confidence and excitement because I know that I will have Alex by my side.
"Effective, Articulate Advocate"
I hired Alex to help me obtain a private school placement at the district's expense for my 3rd grader, who is nonverbal and autistic. After hiring an ineffective attorney for the same purpose when my son was in first grade, Alex was able to accomplish this goal and got my son a placement in a specialized, private school program. While this endeavor took months of work, meetings, emails, and school visits to accomplish, my son is now in an appropriate program where he is able to learn and thrive. Additionally, Alex was able to get the school district to provide every single service, accommodation, and technology that I was requesting for my son. Alex is assertive, articulate, and knows the law and best educational practices. As such, she effectively and vociferously advocated on my son's behalf and accomplished all of my goals. I highly recommend her to anyone in need of an advocate!
"High Quality Tutor"
Alex is a highly skilled and knowledgeable writing teacher. Warm and nurturing. Reliable. Made learning meaningful, engaging and fun. Definitely recommend and will use again.
"Knowledgable and Dedicated"
I must admit that I was absolutely fortunate when I stumbled upon Alex's website during my internet search a year and a half ago. I was desperately looking for someone to proof read my papers and assist in guiding me throughout the pursuit of my doctorate degree. With the guidance, support, and constructive criticism from this very knowledgeable, insightful, and patient individual I received As in all my courses. I truly enjoyed working with Alex.
"The Best Tutor"
Alex is very well-versed and knowledgeable about many subjects. I have not been in school in over 20 years and now I am back to obtain my doctorate degree. Alex has helped me get organized and has assisted me with my APA citations, grammar, and word choice. My writing skills have improved significantly and every one of my papers has received an A. Alex has provided me with the skills I need to continue my studies. I am so lucky to have met Alex.
"Awesome Teacher and Person"
Amanda: I am a student of Alex's. I would recommend Alex to other students because she pushes you, gives you confidence, and she has a great sense of humor. She turns around any of your negative feelings into positive ones so you can believe in yourself to succeed.
Doretta: I am Amanda's mom. Alex has a tremendous amount of patience. She is creative, funny, and very knowledgeable of her material. Alex tutored my daughter to obtain a driving permit. This was a major challenge for Amanda. Aside from needing help to learn the material, Amanda also has severe test anxiety. Amanda also has had many many tutors throughout her life. Alex not only helped Amanda learn the material and prepare for the test, but also made her believe in herself and decreased her anxiety. She is truly an awesome teacher and person. I highly recommend her to any struggling student.
"Hardworking and dedicated"
Alex is a hard working and extremely dedicated person. Not only is she able to help me better understand what I am studying but she also has a way of inspiring me to learn more. I have had many tutors and I know for a fact that Alex is by far the best. She pushes me to better myself and helps me become increasingly more interested in school. Alex helps me with whatever I need to improve on and is always the first and most excited to congratulate me on my accomplishments. After studying with Alex my grades have dramatically improved. This made it possible for me to get into a high honors English class after years of special Ed. Also with her help she made looking and applying for colleges an enjoyable experience. She is an amazing tutor and person and I can go on forever stating how much she has helped me become a confident student.
"Extremely knowledgable about the admissions process"
My daughter struggled with writing her college application essay. We were fortunate to meet Alex who not only helped our daughter select the appropriate subject matter and prepare a well-written essay, but minimized the stress and drama that comes with this process. Alex has great writing skills and she is very creative and extremely knowledgable about the admissions process. Alex is a pleasure to work with.
"Knowledgeable and Helpful"
Alex helped me with my personal statements for graduate school. It was helpful to brainstorm ahead of time because it made our sessions more productive. However, we brainstormed more throughout our sessions. She made me feel confident in my writing and the writing process less stressful. She took notes as we talked and cares about making a connection with her students. I definitely recommend her assistance! It was such a pleasure to work with her and I will be sure to keep in contact with her for future assignments!
"Far exceeded expectations"
Alex has worked with my son for three months and the improvement we have seen has been tremendous. My son went from failing in math to exceeding his peers in class. He enjoys his sessions with Alex and as a matter of fact, looks forward to her coming to tutor him, he refers to it as "so much fun and interesting". Alex provided our son with the necessary strategies to apply to solve math problems and we can see him applying those strategies in his homework assignments.  Our son went from 60's and 70's to 95 in scores for his math tests.  We are incredibly lucky and grateful to have found Alex. She has done wonders for our son and has been able to teach him in a manner where he understands and retains the information.  She has far exceeded our expectations in so little time.
"Insightful, inspirational, and enthusiastic professional"
Alex has been working with our 2nd grade daughter for over a few months now, and she has had an amazing, positive impact on her. Alex is knowledgeable, hardworking, and extremely patient with our daughter who has been having some challenges reading. Alex was able to identify our daughter's weaknesses and help provide the necessary strategies and techniques to help her improve her reading skills. Alex is an excellent tutor who my daughter says "makes reading fun"! She eagerly awaits and looks forward to her sessions with Alex as Alex never fails to have a clever game and fun worksheets for them to work on together. With Alex's help, our daughter's confidence has really grown, and her reading has significantly improved –she will actually read aloud now! We are so grateful to have found Alex – she has truly been able to teach our daughter in ways that she can understand and learn. We can't thank Alex enough for all her hard work, and would highly recommend her. If you're looking for an intelligent, dedicated and incredibly responsive tutor, look no further!
"Dedicated, professional, reliable"
Alex is an inspiring tutor, full of enthusiasm and knowledge. Her lessons are always personalized and tailored specifically to my daughter's needs.  My 5th grade daughter always looks forward to meeting with Alex, as Alex always includes activities and games that make learning fun for her. I noticed her increase in confidence and it showed through her improvement in grades. Dedicated, professional, reliable – what more could you ask for! I would highly recommend Alex without any hesitation. Thank you, Alex!
"Excellent tutor, very helpful"
Alex worked with me very diligently and helped me with several college supplemental essays. Alex knew exactly what college admissions officers were looking for which helped me include critical information in my essays. Also, I was able to engage in conversation with Alex about how to go about revising my essays. She approaches the essay sentence by sentence and makes sure that the essential question: "so what?" is always answered within the writing. I recommend Alex as a tutor for anyone in need of help for any piece of writing.
"Professional, effective tutor and advocate"
I hired Alex as a tutor and an advocate to help me prepare and receive accommodations for an NASM personal training exam. Alex was critical in helping me successfully study and prepare for the test by teaching me effective study skills and test-taking strategies. Alex was able to get NASM to provide me the full extent of accommodations that I was legally entitled to. She also made sure that the reader for my test was competent and prepared by personally escorting me to the testing center to make sure that they were following the appropriate procedures. I am extremely thankful to Alex for her dedication to my success and for helping me pass the exam.
"Terrific tutor"
Alex is well prepared and detail-oriented and works hard during the sessions to make sure my son understands what she is working on with him.
"Professional problem-solver"
My adult brother has been working with Alex for the past few months. She is amazing! I have never known someone in this profession to be so patient, insightful and so good at breaking down challenges into pieces of a puzzle in order to find the best possible solution.
"Competent, knowledgeable, and committed"
Alex was able to help me improve my study and test-taking skills and I'm so glad I hired her! I am a nursing student in a competitive program and I felt lost given the vast amount of material that I had to study. Alex helped me use recall strategies like mnemonics to remember difficult terminology for exams. She was also helpful in teaching me metacognitive strategies for focus and self-monitoring during testing. I am especially grateful to Alex for helping me navigate through the difficult "red tape" of my program. She taught me effective self-advocacy techniques so that I was able to attain the outcome I was seeking by being assertive about my rights. I am now much more confident about going into my next semester of school and feel like I have the necessary skills to succeed.
TESTIMONIALS