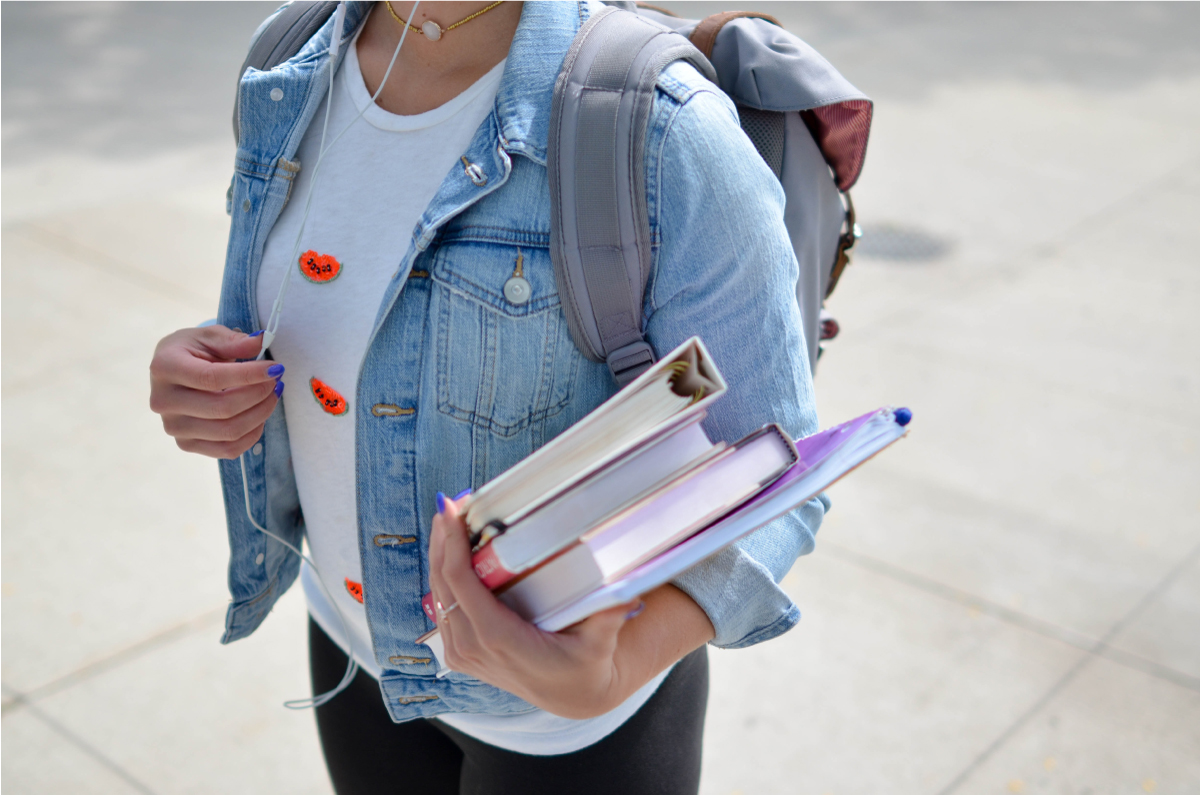 Tips for College Success
College success starts early, but the Freshman year of college is already an overwhelming time for even the most prepared of young students. The demands and workload are greater, and the accountability systems and oversight are fewer than in high school, so many new students are understandably overwhelmed. Add in the pressure of a new social life with far greater temptations, advanced courses and majors, APA writing and college life can seem unmanageable and trying to navigate for new students.
However, with some simple tips (and then putting them into practice!), all students who want to achieve success can. Here is Part 1 of my tips for a successful college career:
1. Get acquainted with your school, program, and dorm
Every school is quite different in terms of how offices are set up, how and what services are provided, how information is disseminated, etc. The more you know, the more you can tap into all of those resources and maximize your experience and tuition dollars. Here's how:
Attend all orientations.
Walk around campus until you feel like you know it well (use a campus map!).
Spend time on the school's website and platforms (e.g. BlackBoard) that you'll be using and will be required to navigate effectively.
Find out about services (career, tutoring/writing, accommodations/disability services, health center, counseling/psych, etc…) and locations of those services.
Go right away to any offices or services that you need immediately (or know you will need in the future).
Many schools have different tutoring centers for different subject areas. Some will have a science specific tutoring center that is separate from writing help, for example. Find out what these services are and where on campus they are located and don't wait to go if you need help as appointments are generally required and are usually booked on a first come, first served basis.
If you have a documented disability, go to your disability services office immediately AND tell your professors right away.
2. Be proactive with academic planning
As I said recently to a college student (who wanted to not make a plan and instead see how things would "pan out"): Panning is not planning! As in, don't just go through the motions with a wait and see attitude. I'm not suggesting that plans will not change or that all will go according to your plans, but making plans that are real but flexible is a necessary task for academic success.
How to become a proactive student
Meet your advisor and get to know her or him right away.
If your advisor in nonresponsive, follow up via email, phone calls, and then showing up to their office to follow-up.
Some academic advisors are very active and participatory and helpful, others frankly are not.
Go to the head of an office or department (or loop them in).
Take your school's core requirements ASAP.
Don't put off required courses beyond a semester.
But DO wait to take a specific class if you're waiting for a specific professor to teach it.
BUT…Don't rush to declare a major.
Take different classes and explore your options. This is the time to do that!
Plan smart: Don't overload your schedule with too many challenging classes in one semester. And if you are not hearing back or receiving the help you need from an advisor, CC them on emails and show up at the office to speak with someone in person about it.
3. Manage your time
I know, this one's easily said, but not so easily done for many. However, it's a worthwhile endeavor as scheduling, planning, and prioritizing are critical for success and a less stressful experience in college and beyond. College is much less structured than high school and there are no parents or teachers to hold you accountable in that way. College assignments are not broken up and checked the way high school assignments and readings are, so it can be easy to fall behind. Find pragmatic, day-to-day strategies such as setting a timer, that work for you. And utilize metacognition and goals to guide you towards intentional, realistic behavior.
The best time management strategies for college students
Create your own pacing schedule with reading, break up large assignments into smaller ones, and set due dates for yourself
Use a planner/calendar religiously
Find a system that works for you: get a weekly/monthly planner from the store, use the calendar or an app in your phone or tablet, etc…
Always have that calendar with you and check and update it daily
If you need more structure to your daily schedule, use an hourly calendar to block out your day
Have a long-term and a daily to-do list that you constantly update in the morning and evening
Be realistic with your time goals and expectations for what you can accomplish. If you notice that you have a tendency to underestimate how long projects or tasks will take, take that into account! Add on an extra hour or day (whatever) to your initial estimate
Deadlines are real, even if you pretend otherwise! Don't stick your head in the sand if you find yourself getting behind. It happens, it's almost expected during freshman year.
Reach out for help- talk to your professor ASAP, reach out to your advisor if needed, and seek help from a tutor or the writing center.
I've seen students be afraid or ashamed to speak with a professor if an assignment is late, missing, etc. Remember: This happens to most students at some point, so you are not unique or special because of this and no one will remember (or care).
4. Stay organized
Again, easier said than done. But I firmly believe that anyone can stay organized if they're willing to put aside time each day or week to do so.
Go through your school bag 1X each week- file away papers in proper binders/folders, recycle garbage papers, make sure things are neat, clean, and follow an order that makes sense.
Don't throw away old work or tests. File them away – just label each file or notebook with the class and semester.
The syllabus is your main set of guidelines, due dates, and schedule for each class. Use it religiously, bring it with you to every class, and write down ALL changes to the syllabus on the syllabus- because it WILL change.
Keep your desk/workspace neat. A few times a week, go through all papers and books and again, put them in the correct binder, folder, or recycling bin. Sell back (or donate, if you're feeling giving) old books that you're certain you will not need again (I suggest holding on to books relevant for your major).
Thanks for reading, and I hope you've gleaned some practical strategies for college success- comments are welcome! Stay tuned for Part 2, in which I'll address procrastination, self-advocacy, how to navigate group projects, and more!
"Patient, understanding and very supportive …"
Having Alex as a tutor was amazing. She is patient, understanding and very supportive in many ways. Alex not only helped our son with his writing and vocabulary, she helped him organize his thoughts and strengthen his study skills. I highly recommend Alex as a tutor.
"Personalized teaching style, depth of knowledge, attentive manner"
When there are so many great things that can be said about a person, it is hard to find the right words that truly satisfy that person's character. I first began working with Alex when I was a freshman in high school. Not having success with previous tutors, I concluded that tutors simply are not for me. However, Alex showed me otherwise; her personalized teaching style, depth of knowledge, attentive manner, and even sense of humor is above any tutor I've ever encountered. Beyond the skills that make Alex an effective yet enjoyable tutor, she also provides insight and guidance to those who are struggling in certain areas of their life. I have sought Alex's help with challenges both big and small, and she always steers me in the right direction while teaching me important life skills in the process. As I am now approaching my senior year, I am overwhelmed with feelings of confidence and excitement because I know that I will have Alex by my side.
"Effective, Articulate Advocate"
I hired Alex to help me obtain a private school placement at the district's expense for my 3rd grader, who is nonverbal and autistic. After hiring an ineffective attorney for the same purpose when my son was in first grade, Alex was able to accomplish this goal and got my son a placement in a specialized, private school program. While this endeavor took months of work, meetings, emails, and school visits to accomplish, my son is now in an appropriate program where he is able to learn and thrive. Additionally, Alex was able to get the school district to provide every single service, accommodation, and technology that I was requesting for my son. Alex is assertive, articulate, and knows the law and best educational practices. As such, she effectively and vociferously advocated on my son's behalf and accomplished all of my goals. I highly recommend her to anyone in need of an advocate!
"High Quality Tutor"
Alex is a highly skilled and knowledgeable writing teacher. Warm and nurturing. Reliable. Made learning meaningful, engaging and fun. Definitely recommend and will use again.
"Knowledgable and Dedicated"
I must admit that I was absolutely fortunate when I stumbled upon Alex's website during my internet search a year and a half ago. I was desperately looking for someone to proof read my papers and assist in guiding me throughout the pursuit of my doctorate degree. With the guidance, support, and constructive criticism from this very knowledgeable, insightful, and patient individual I received As in all my courses. I truly enjoyed working with Alex.
"The Best Tutor"
Alex is very well-versed and knowledgeable about many subjects. I have not been in school in over 20 years and now I am back to obtain my doctorate degree. Alex has helped me get organized and has assisted me with my APA citations, grammar, and word choice. My writing skills have improved significantly and every one of my papers has received an A. Alex has provided me with the skills I need to continue my studies. I am so lucky to have met Alex.
"Awesome Teacher and Person"
Amanda: I am a student of Alex's. I would recommend Alex to other students because she pushes you, gives you confidence, and she has a great sense of humor. She turns around any of your negative feelings into positive ones so you can believe in yourself to succeed.
Doretta: I am Amanda's mom. Alex has a tremendous amount of patience. She is creative, funny, and very knowledgeable of her material. Alex tutored my daughter to obtain a driving permit. This was a major challenge for Amanda. Aside from needing help to learn the material, Amanda also has severe test anxiety. Amanda also has had many many tutors throughout her life. Alex not only helped Amanda learn the material and prepare for the test, but also made her believe in herself and decreased her anxiety. She is truly an awesome teacher and person. I highly recommend her to any struggling student.
"Hardworking and dedicated"
Alex is a hard working and extremely dedicated person. Not only is she able to help me better understand what I am studying but she also has a way of inspiring me to learn more. I have had many tutors and I know for a fact that Alex is by far the best. She pushes me to better myself and helps me become increasingly more interested in school. Alex helps me with whatever I need to improve on and is always the first and most excited to congratulate me on my accomplishments. After studying with Alex my grades have dramatically improved. This made it possible for me to get into a high honors English class after years of special Ed. Also with her help she made looking and applying for colleges an enjoyable experience. She is an amazing tutor and person and I can go on forever stating how much she has helped me become a confident student.
"Extremely knowledgable about the admissions process"
My daughter struggled with writing her college application essay. We were fortunate to meet Alex who not only helped our daughter select the appropriate subject matter and prepare a well-written essay, but minimized the stress and drama that comes with this process. Alex has great writing skills and she is very creative and extremely knowledgable about the admissions process. Alex is a pleasure to work with.
"Knowledgeable and Helpful"
Alex helped me with my personal statements for graduate school. It was helpful to brainstorm ahead of time because it made our sessions more productive. However, we brainstormed more throughout our sessions. She made me feel confident in my writing and the writing process less stressful. She took notes as we talked and cares about making a connection with her students. I definitely recommend her assistance! It was such a pleasure to work with her and I will be sure to keep in contact with her for future assignments!
"Far exceeded expectations"
Alex has worked with my son for three months and the improvement we have seen has been tremendous. My son went from failing in math to exceeding his peers in class. He enjoys his sessions with Alex and as a matter of fact, looks forward to her coming to tutor him, he refers to it as "so much fun and interesting". Alex provided our son with the necessary strategies to apply to solve math problems and we can see him applying those strategies in his homework assignments.  Our son went from 60's and 70's to 95 in scores for his math tests.  We are incredibly lucky and grateful to have found Alex. She has done wonders for our son and has been able to teach him in a manner where he understands and retains the information.  She has far exceeded our expectations in so little time.
"Insightful, inspirational, and enthusiastic professional"
Alex has been working with our 2nd grade daughter for over a few months now, and she has had an amazing, positive impact on her. Alex is knowledgeable, hardworking, and extremely patient with our daughter who has been having some challenges reading. Alex was able to identify our daughter's weaknesses and help provide the necessary strategies and techniques to help her improve her reading skills. Alex is an excellent tutor who my daughter says "makes reading fun"! She eagerly awaits and looks forward to her sessions with Alex as Alex never fails to have a clever game and fun worksheets for them to work on together. With Alex's help, our daughter's confidence has really grown, and her reading has significantly improved –she will actually read aloud now! We are so grateful to have found Alex – she has truly been able to teach our daughter in ways that she can understand and learn. We can't thank Alex enough for all her hard work, and would highly recommend her. If you're looking for an intelligent, dedicated and incredibly responsive tutor, look no further!
"Dedicated, professional, reliable"
Alex is an inspiring tutor, full of enthusiasm and knowledge. Her lessons are always personalized and tailored specifically to my daughter's needs.  My 5th grade daughter always looks forward to meeting with Alex, as Alex always includes activities and games that make learning fun for her. I noticed her increase in confidence and it showed through her improvement in grades. Dedicated, professional, reliable – what more could you ask for! I would highly recommend Alex without any hesitation. Thank you, Alex!
"Excellent tutor, very helpful"
Alex worked with me very diligently and helped me with several college supplemental essays. Alex knew exactly what college admissions officers were looking for which helped me include critical information in my essays. Also, I was able to engage in conversation with Alex about how to go about revising my essays. She approaches the essay sentence by sentence and makes sure that the essential question: "so what?" is always answered within the writing. I recommend Alex as a tutor for anyone in need of help for any piece of writing.
"Professional, effective tutor and advocate"
I hired Alex as a tutor and an advocate to help me prepare and receive accommodations for an NASM personal training exam. Alex was critical in helping me successfully study and prepare for the test by teaching me effective study skills and test-taking strategies. Alex was able to get NASM to provide me the full extent of accommodations that I was legally entitled to. She also made sure that the reader for my test was competent and prepared by personally escorting me to the testing center to make sure that they were following the appropriate procedures. I am extremely thankful to Alex for her dedication to my success and for helping me pass the exam.
"Terrific tutor"
Alex is well prepared and detail-oriented and works hard during the sessions to make sure my son understands what she is working on with him.
"Professional problem-solver"
My adult brother has been working with Alex for the past few months. She is amazing! I have never known someone in this profession to be so patient, insightful and so good at breaking down challenges into pieces of a puzzle in order to find the best possible solution.
"Competent, knowledgeable, and committed"
Alex was able to help me improve my study and test-taking skills and I'm so glad I hired her! I am a nursing student in a competitive program and I felt lost given the vast amount of material that I had to study. Alex helped me use recall strategies like mnemonics to remember difficult terminology for exams. She was also helpful in teaching me metacognitive strategies for focus and self-monitoring during testing. I am especially grateful to Alex for helping me navigate through the difficult "red tape" of my program. She taught me effective self-advocacy techniques so that I was able to attain the outcome I was seeking by being assertive about my rights. I am now much more confident about going into my next semester of school and feel like I have the necessary skills to succeed.
TESTIMONIALS